During the past eight years, UBIPOS has successfully completed a number of EU/UK and China projects. The exemplar projects include:
1. Former Technology Strategy Board (TSB) now Innovate UK: Establishment & Testing of "Area2D" - a precision agriculture network, for the South East of England.

The Area2D consortium proposed to supply a Network Real-time Kinematic (NRTK) Global Navigation Satellite Systems (GNSS) service - Area2D with centimetre three dimensional accuracy designed especially for the Precision Agriculture. This allows growers and farmers to carry out more precise planting and mechanical weeding, reducing the amount of pesticides and herbicides being applied. Mechanical weeding requires a high degree of repeatable accuracy which is not currently available using other positioning techniques. Following a three month trial in the South East of the UK in 2011, Area2D will be made available for commercial use on a "Pay As You Farm" subscription model, which should encourage more farmers to adopt Controlled Traffic Farming.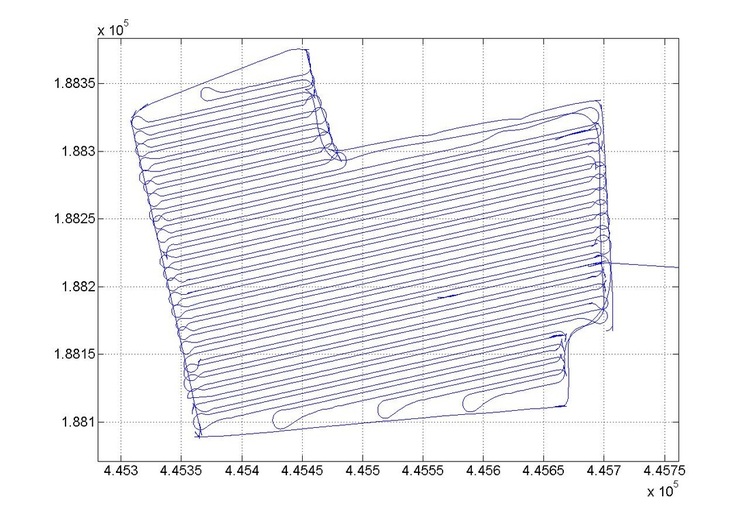 This is a trajectory of a John Deere tractor that is equipped with a Real-time GNSS receiver. This latest model of GNSS receivers can receive precise GNSS signals and error corrections for delivering centimetric real-time location information. Use of this kind of sensing and location information could provide essential data for understanding the relationship of crop production and terrains.
2. UK's Department for Business Innovation & Skills (BIS): UK/China Precision Agriculture (PA)

Maintaining food security is a global challenge, and the situation is more serious in China as it has limited arable land and a large population. Food security is a joint priority for both countries and this project is in an area where China is looking to develop and where the UK has key research and technologies. PA has important applications in field/soil mapping, tilling, weeding and cultivation/yield monitoring and key in developing operating conditions, improving crop quality, environmental impacts of crop production, farm management, traceability and assurance. As a BIS sponsored workshop it will help to establish a UK-China platform for exchanging information, promote international research collaboration, researcher exchanges and identify funding opportunities. The outcomes of this workshop and network development will help the decision makers in both the UK and China to consolidate their agricultural policies.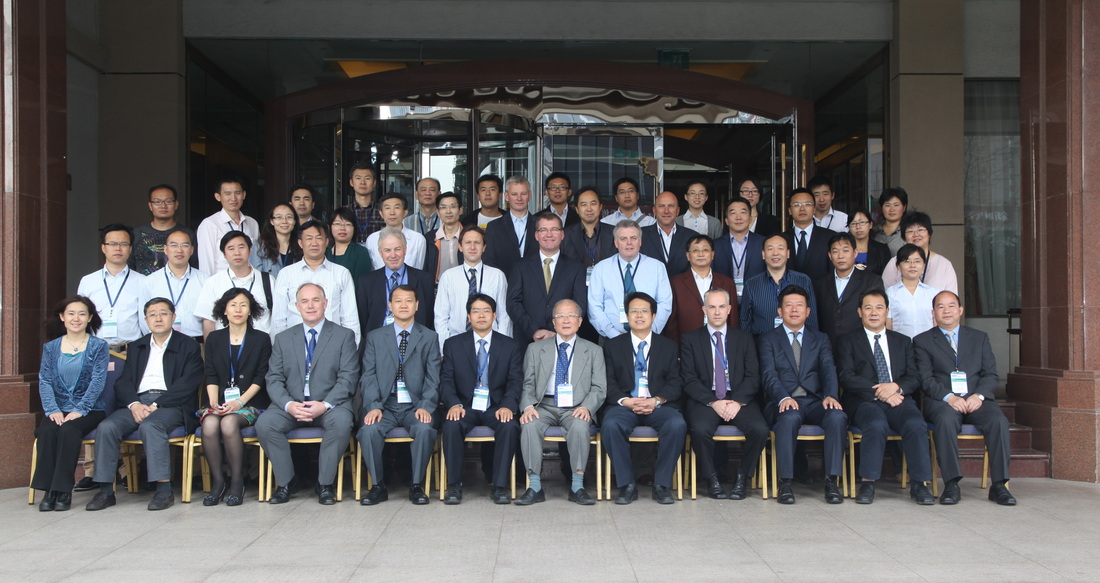 This photo shows the delegates from the UK and China for attending "The Sino-UK Workshop on Geospatial Technologies for Precision Agriculture" held in October 2012 in Qingdao, China. The delegates include top agricultural scientists, academics, decision makers, practitioners and stakeholders.
3. European Space Agency (ESA): GNSS and Earth Observation for Structural Health Monitoring
GeoSHM is a Structural Health Monitoring (SHM)
system that integrates GNSS and Earth Observation technologies to offer an integrated solution for the maintenance of different types of asset. GeoSHM will provide users with real-time measurements of their assets during normal and abnormal loading conditions. It will also provide a complete picture of the structure in its changing landscape, identifying threats caused by environmental conditions, land motion, engineering works, landslip, mining and industrial activity.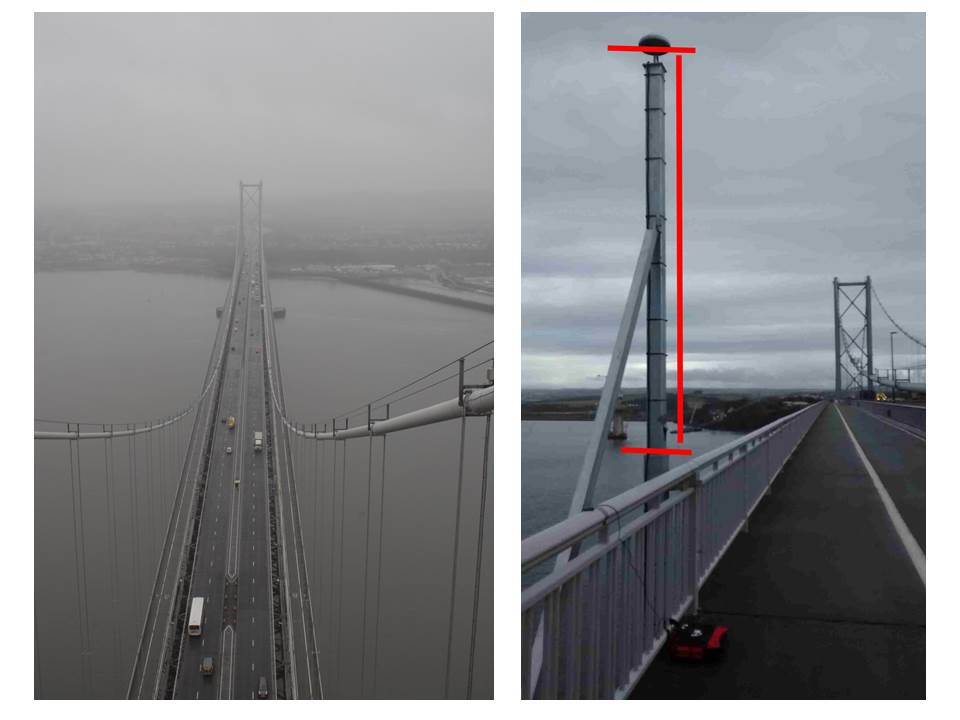 Left: the overview from southern tower of Forth Road Bridge in Scotland. Right: a GNSS antenna mount fixed to the bridge handrails. UBIPOS as a consortium member helped the planning, interface design, sensor installation and data processing of GeoSHM project from 2013 to 2015.

Automated data acquisition is carried out by these sensors and the real-time data is sent to a data processing centre at the University of Nottingham. The bridge displacement information together with wind loading data can be viewed by the Forth bridgemaster by means of a web-based interface.



While the consortium deployed highly sensitive GNSS receivers and anemometers to measure short-term movement, it also used Earth Observation data to measure long-term ground movement.